Exporting a concordance from AntConc to MS Excel with the aim of preserving the alignment can be a bit tricky - especially if you want the keyword to be in a separate column.
Perform concordance in AntConc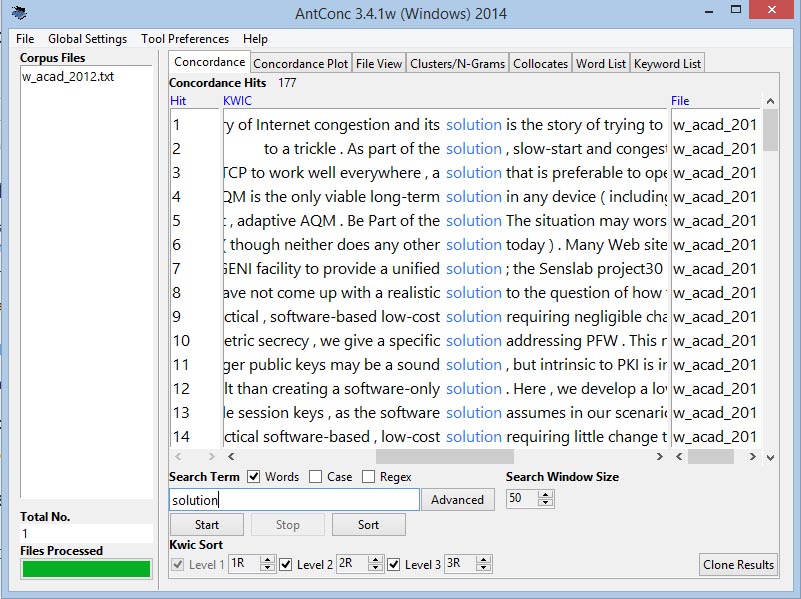 Click on Tool Preferences

Select "Concordance" in the column to the left

Enable "Pub delimiter around hits in KWIC display"

Select "<tab>" as delimiter

Confirm with "Apply"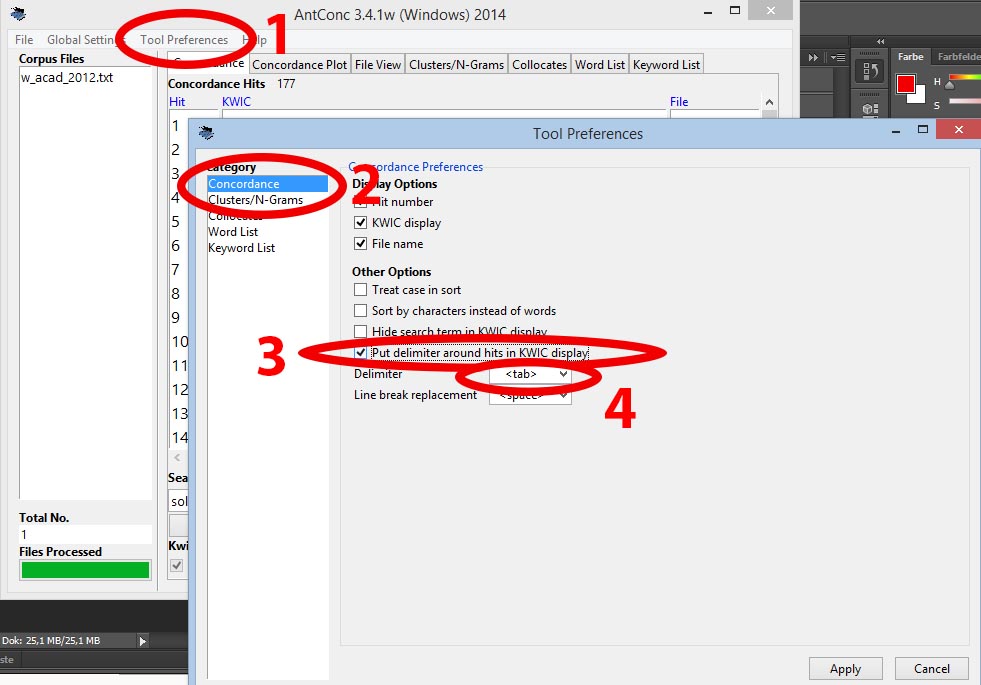 Click "Start" to search again for keyword (necessary for changes to take effect)

Export concordance with "Save Output to Text File…"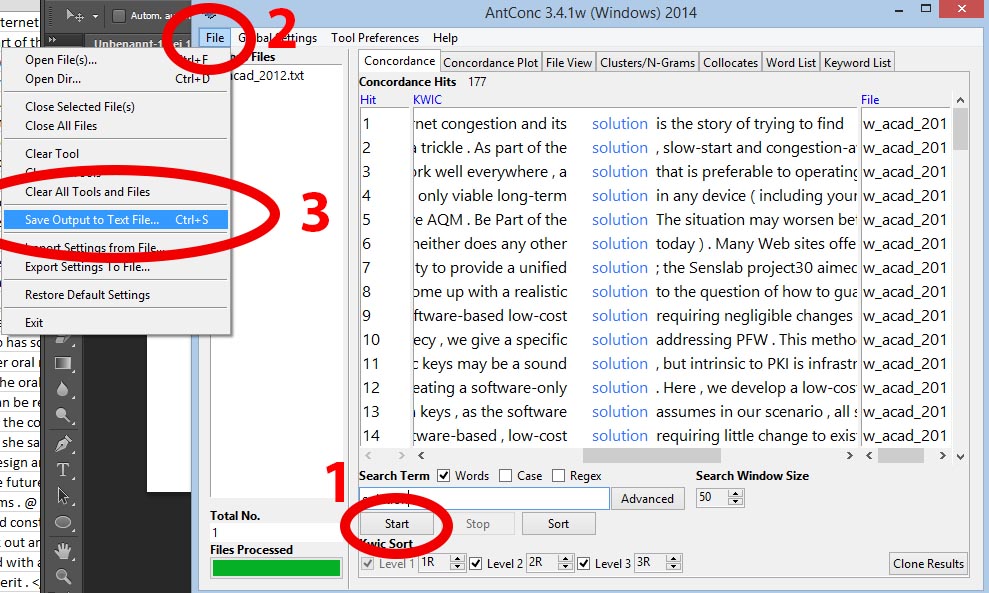 Open MS Excel

Import the previously exported file via "Daten aus externer Quelle abrufen"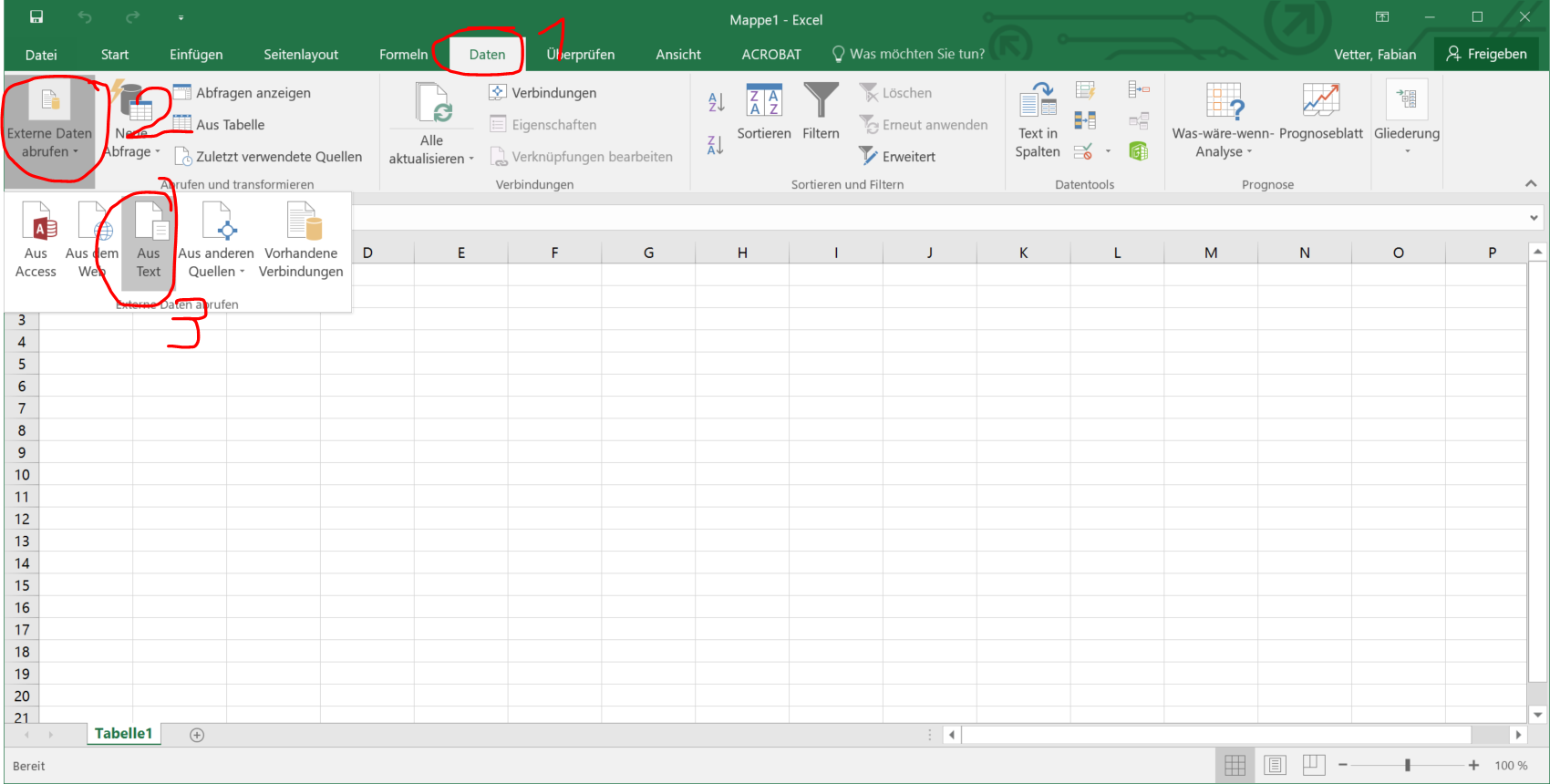 Select the previously exported file. Please Note: You have to select "All files (*.*)" to be able to see the exported AntCont result, because AntConc exports to .txt.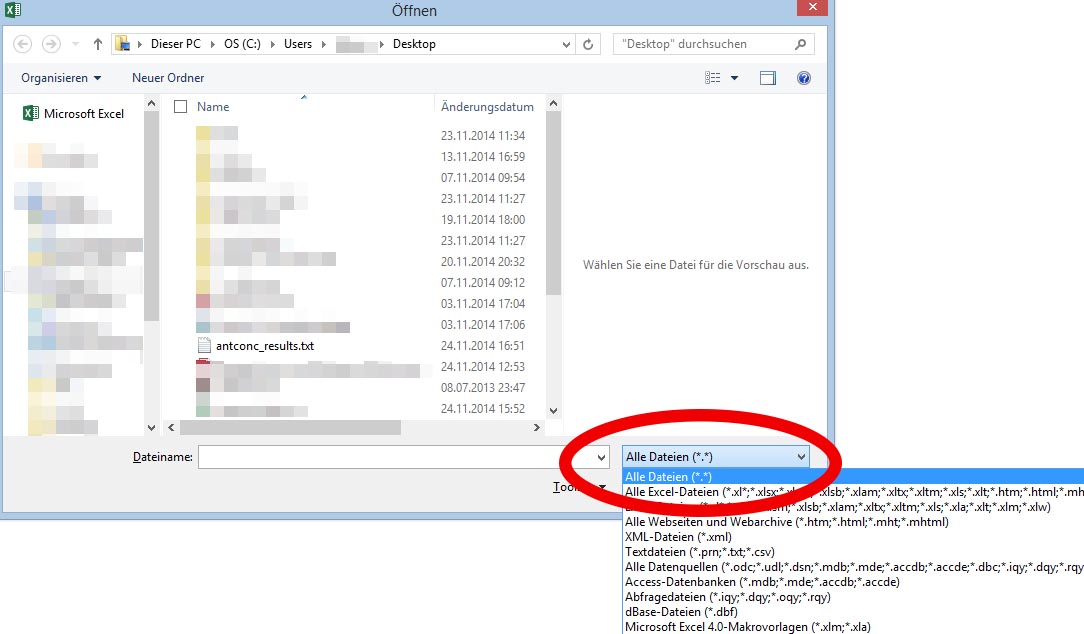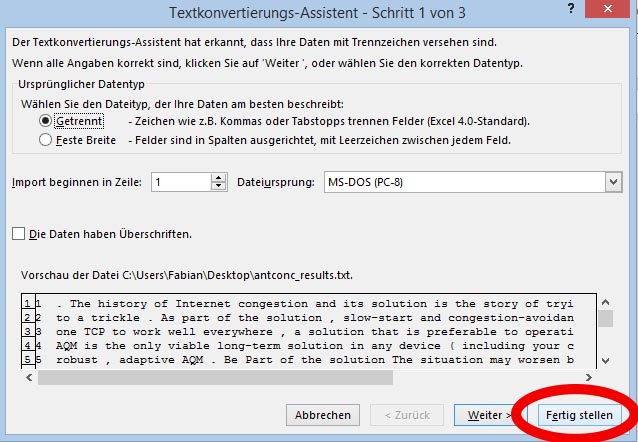 After some formatting, your spreadsheet should look something like this:

Last modified: Montag, 29 April 2019, 1:42