Further helpful resources
--Other helpful Links--
Academic Phrasebank @ Uni Manchester

https://www.phrasebank.manchester.ac.uk/
Are you looking for idiomatic expressions that are commonly used in the register of research articles? Then the Academic Phrasebank is perfect for you! It contains a collection of phraseological units that are commonly used in academic English. These are grouped by communicative purpose and section of the research article.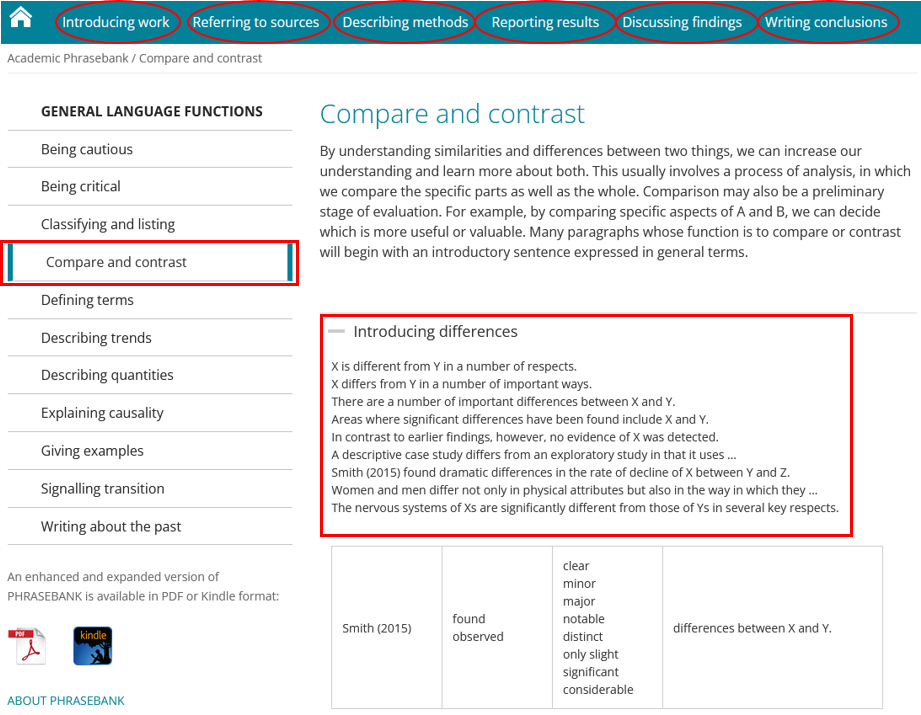 AWE: Academic Writing in English (App)
"UCL's Academic Writing in English (AWE) app is a complete interactive course on writing skills for students who have begun or are considering a course of study in English-speaking Universities." (https://www.ucl.ac.uk/english-usage/apps/awe/eaw/index.html, 09.08.2023)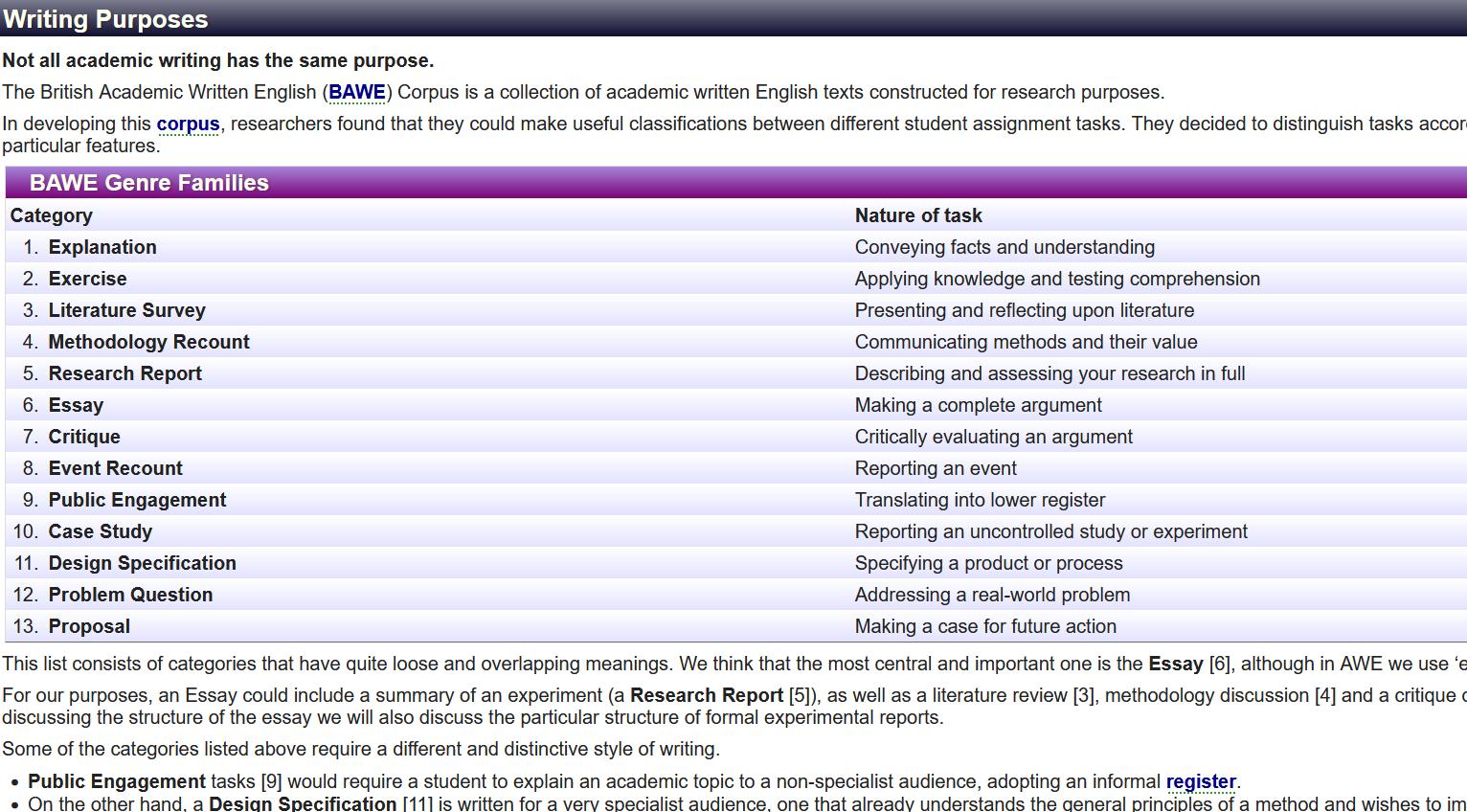 How to read a linguistic article

This instructional video by Martin Hilpert provides some advice on how to effectively read and interpret information found in linguistic publications.
An interactive introduction to corpus basics (KorPLUS)

"This is an open-resource self-learning package that is open to anyone interested in the application of corpora (large computer-readable text databases) to practical language problems in English."
Encyclopedia of Language & Linguistics (2nd ed.)

Good if you're looking for definitions of linguistic concepts. Use this instead of Wikipedia.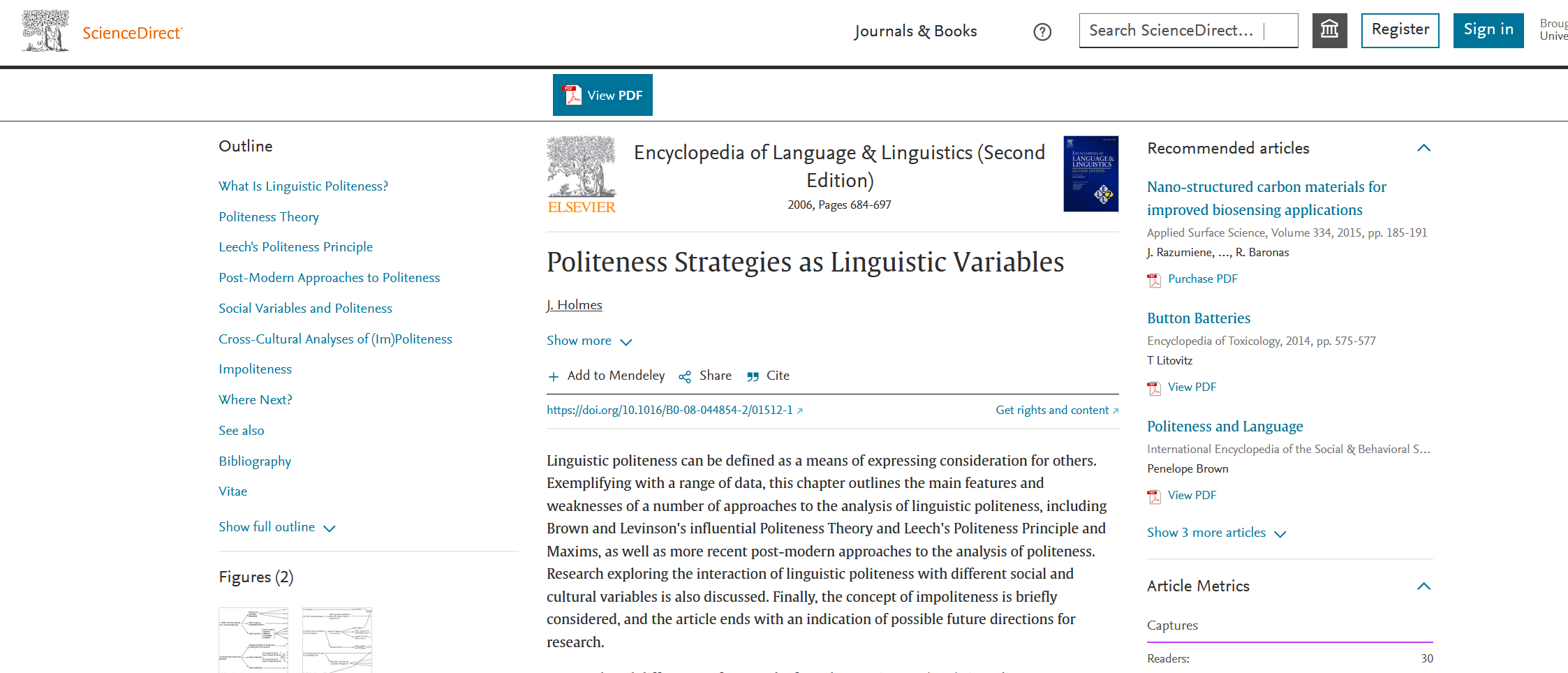 Last modified: Monday, 6 November 2023, 10:27 AM